TECH54 is our high-performance material featured inside every jacket, bib and monosuit that allows perspiration to escape and keeps water out. This exclusive technology was built upon years of experience by riders and technical developers to keep you dry, warm and comfortable no matter how you ride, or where you ride.

As a first line of defense, the exterior of every TECH54 piece is treated with superior Durable Water Repellency (DWR) to prevent precipitation from saturating the outer fabric and causing water to bead up and run off. Then, TECH54, our high-performance, waterproof and breathable membrane is bonded to the shell fabric to block moisture from entering.

The TECH54 membrane is found in all of our TECH54 outerwear at 5K/5K or 10K/10K ratings. The first number in the rating (5K or 10K), refers to the waterproof rating.


Breathability
While blocking moisture from entering from the outside, the TECH54 membrane also allows vapor moisture to escape from inside, keeping you dry in both directions.

The second number in the rating (5K or 10K), refers to how much water vapor the material can expel through the jacket to release heat—and keep you dry on the inside.

Different Ratings for Different Rides
Choose your TECH54 membrane rating based on how hard you exert yourself while riding, or the type of riding you most consistently do:
Choose 5K/5K for colder & drier conditions and less active riding

Choose 10K/10K for wet riding conditions and high-activity riding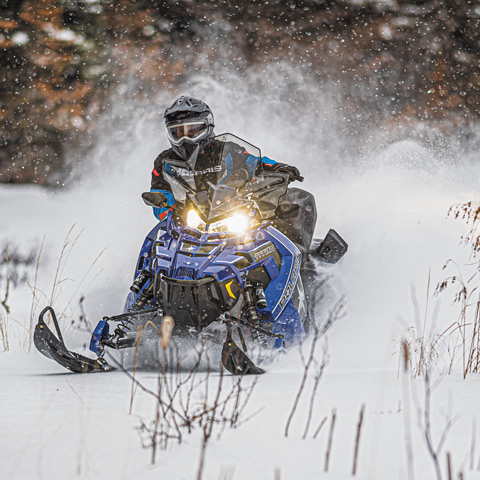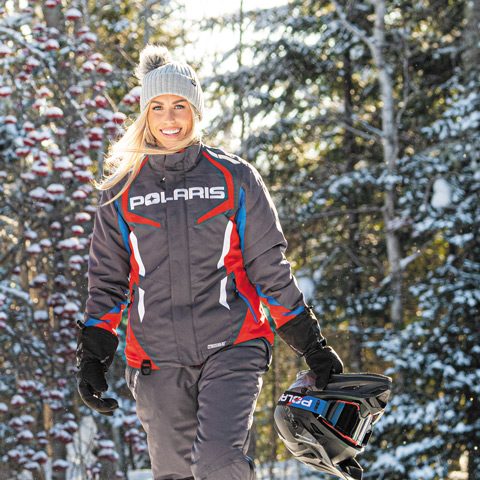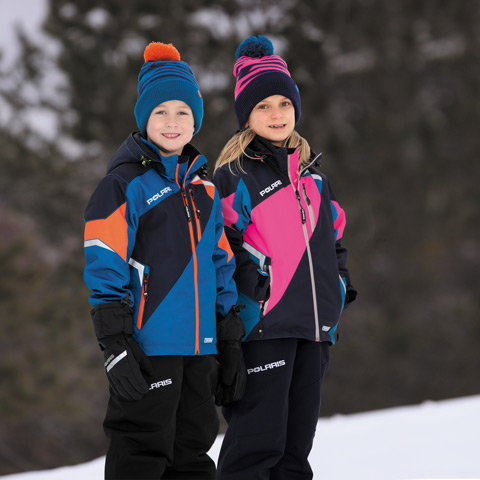 Extend Rides With the Family
Nothing makes kids want to call it quits like being cold and wet. From snowmobiling to snowball fights, TECH54 jackets and bibs deliver the performance kids need to enjoy the outdoors all winter long. Quality apparel keeps kids warm and dry to ensure they'll enjoy every minute out in the snow—and look forward to sharing in the sport you love.
As riders and snowmobile experts, we know the difference quality apparel makes while riding. Our apparel features the best combination of class-leading technologies that have been continuously tested and refined. Keeping you dry, warm and comfortable in every riding condition is our quality promise to every rider wearing the Polaris® name.