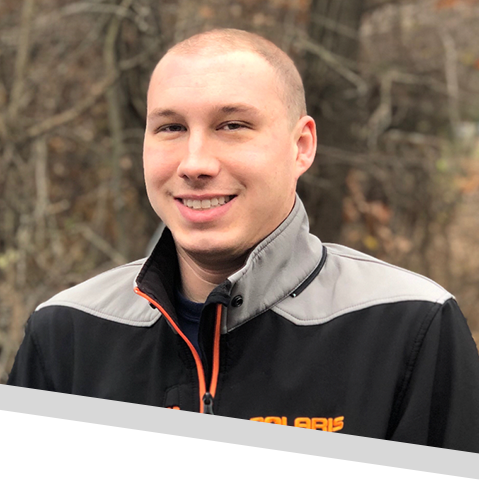 State: New Hampshire
Sled: 850 Switchback PRO-S
Favorite place to Ride: Northern New Hampshire
Michael grew up in the White Mountains of New Hampshire where snowmobiling and ATVing were typical pastimes. He has been snowmobiling since a teenager and has grown to love the sport! He is a powersports enthusiast, and if it has a motor, he is interested.
As an avid trail-rider, he loves how the trails connect like highways, so he can plan trips with breath-taking views and serene mountain tops on the route. Riding to different destinations gives him the opportunity to leave the stressors of work as a firefighter/paramedic behind him and feel the freedom of the untamed wilderness. He has gained several new friends who enjoy the sport and it brings them together every winter. He even has his husband addicted to it now! He has successfully hosted several gropu ride events with his largest group being 31 snowmobiles, and his longest trip being nearly 700 miles! In the summer when there is no snow, he rides his RZR and discovers new trails and areas in a completely different way.
850 Switchback® PRO-S
Experience the go-anywhere versatility of the Switchback® PRO-S on the trail or off the map with the sled born to give you the best of both worlds. Some days you follow the trails for miles, others you ride in the backcountry for hours.