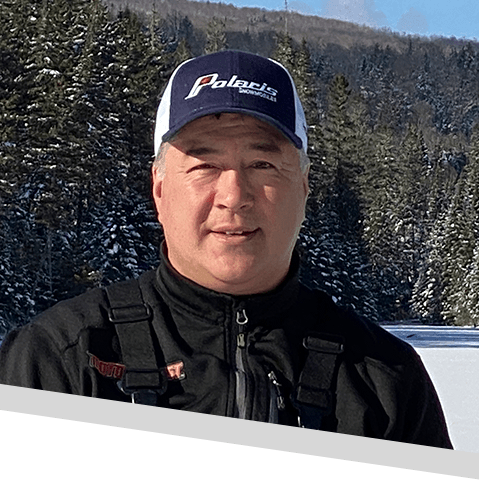 State: New Hampshire
Sled: 850 Switchback Assault 144
Favorite place to Ride: McLaren River Drainage Gakona AK
A family oriented, successful small business owner and passionate motorsports enthusiast Kim lives every day to its potential bettering himself and those around him. Kim volunteers his time at the local club, state snowmobile association and International snowmobile council levels to further the sport of snowmobiling. He learned to ride in the woods of New England and polished his skills in the Deserts of California. In 1994 he experienced snowmobiling for the first time and the rest, as they say, is history. Kim splits winter time on the trail in NH and in the backcountry of Alaska involving new and existing riders alike to experience "the way out". His culture is "No Problems, Just Solutions"!