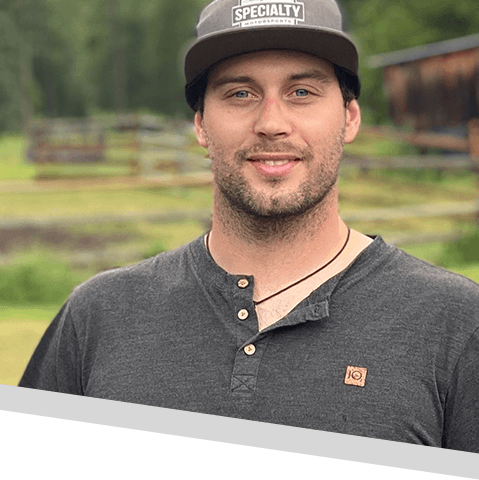 State: British Columbia
Sled: 850 RMK Khaos
Born and raised on the rock in Western Newfoundland, Cory was given his first Polaris XCF 440 from his father and instantly started a lifelong addiction to two stroke smoke. Backyard wheelies quickly turned into snocross laps and then progressed into the freestyle scene making his first video appearance in the local production, Phat Mountain Films.
As he grew, so did Cory's passion for the snowmobile industry and at the age of 21 followed his dream into the Mountains of British Columbia.
After moving to Valemount, Cory has become a fixture in the local scene and can always be found on the mountain pushing his limits and others to progress or spinning wrenches in order to help someone get back out onto the hill.