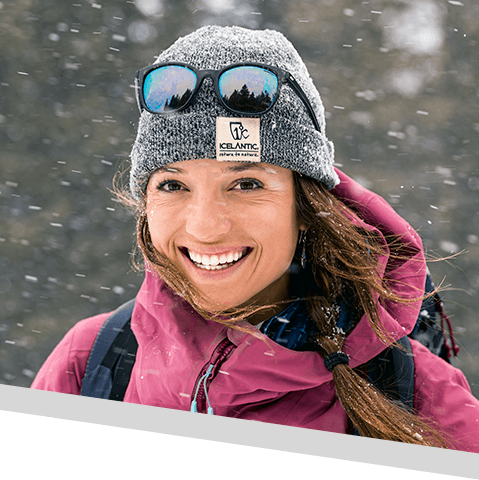 State: Idaho and Wyoming
Sled: 850 RMK Khaos 155 2.75" QD2
Favorite place to Ride: Wyoming Range and Idaho
Amy is a professional big mountain skier and is an inaugural member of the Polaris Empowersports Women's Riding Council. The council is focused on supporting women riders through community involvement, media exposure, and being a voice to represent women in our sport.
Working and playing in avalanche terrain is innately dangerous, and Amy is continually focused on education for safe backcountry travel. After completing the Avalanche Pro 1 course, she recently became one of the few female motorized certified AIARE avalanche instructors, she works with the Friends of the Sawtooth Avalanche Center, and is in the process of earning an AMGA (American Mountain Guide Association) Ski Guide certification.
Her passion for life in the mountains began as a kid riding horses on pack-trips and skiing fueled by her wild-west family history who homesteaded outside the Wyoming Range. She remembers being drug around behind her grandpa's snowmobile on a plastic sled at high speeds which translated to a thrill-seeking life of professional freeride skiing. Today, Amy often rides her sled to access more remote backcountry ski locations, but is also in the habit of leaving the skis behind to simply enjoy riding the snow pony. She has a need for speed and a hard time letting go of the throttle!
Amy is an outdoor adventure media producer and on-camera host with the goal of inspiring people to take action for improving the world around them. During the summer, Amy is a backpacking guide and leads women's wilderness retreats.