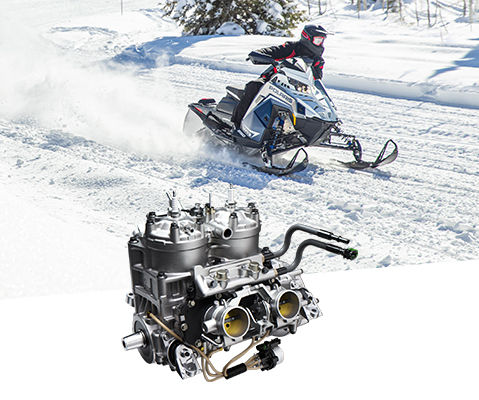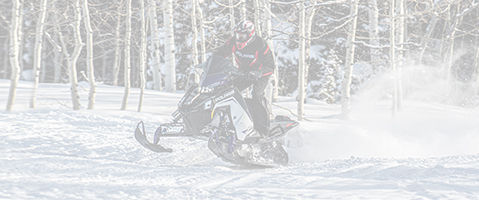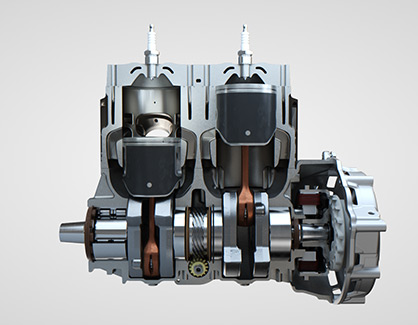 Designed for Durability & Power
World-class durability with class-leading power and Polaris' renowned responsiveness.
Real-world performance and reliability based on 25 years of Liberty® engine experience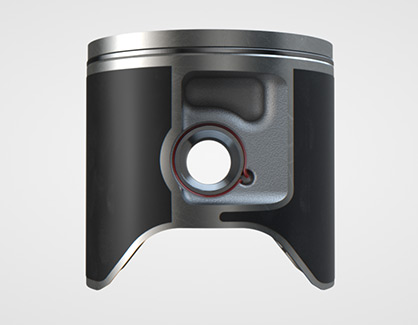 Optimized for reliability and durability.
+8mm compression height
+3mm thicker dome
More contact area with cylinder bore to improve heat transfer
PVD-coated steel single-ring design
High-capacity wrist pin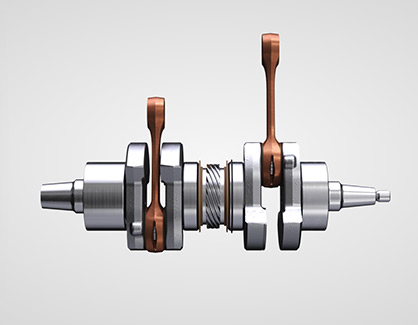 New Lightweight Crankshaft
All-new design is strong and stiff while maintaining low inertia.
Larger clutch taper design for durability and serviceability
High capacity bearing and pin design
Separate crankpins feature high grade steel
Symmetrical press fit webs for improved straightness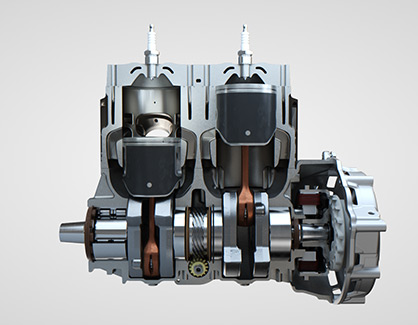 New Cylinder & Cylinder Head
All-new design optimized for maximum durability.
Advanced Cooling System based on Computational Fluid Dynamics which results in consistent flow velocities
6-bolt cylinder structure optimized through Finite Element Analysis and features a patent-pending exhaust port design
One-piece head design allows for structural rigidity, engineered coolant flow, and optimized weight
Patent-pending combustion chamber design allows for complete combustion and ultimate performance through entire operating range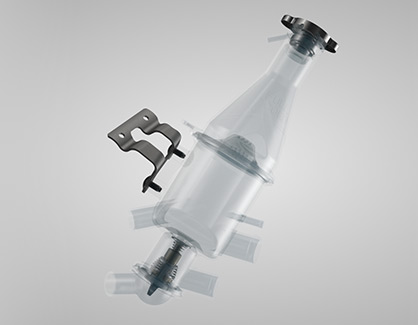 New Water Bottle with Integrated Thermostat
All-new design maximizes durability and cooling efficiency.
Patent-pending simplified coolant bottle design minimizes vibration and maximizes thermostat life
Self-bleeding cooling system
100 degree T-stat
Integrated by-pass for fast warm-up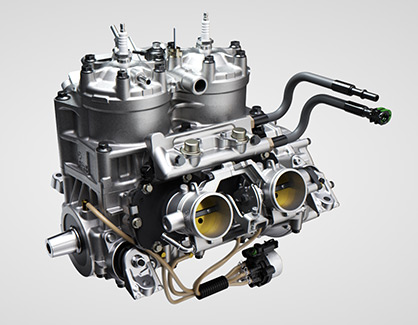 Seamlessly integrates into 2019 AXYS platform.
Minimizes vibration transmitted to rider
Provides more consistent center distance to maximize belt life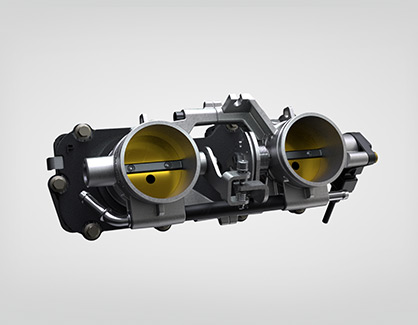 New Throttle Body & Throttle Position Sensor
Features a lightweight, simple, durable design.
Contact-less TPS for reliable, consistent performance
Permanent set - no adjustment required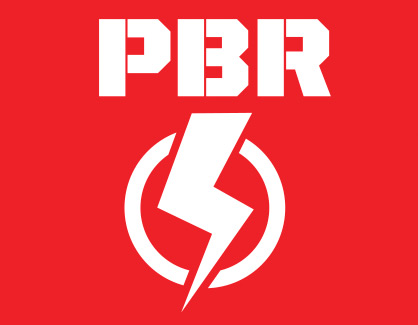 Power Boosting Regulator for quicker starting; delivers maximum electrical power at Idle/Low RPM
Electrical ECU with faster processor, exhaust valve control integration, and greater input/outputa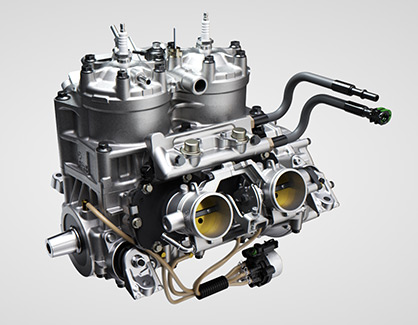 New 3-Stage E-VES-II Exhaust Valve System
Simplified coplanar valve with fewer parts and EV base that is lightweight, die-cast magnesium
Improved fit and sealing to piston and exhaust ports to control exhaust flow and optimize performance
Optimized water jacket and valve cooling
Integrated cooling with no external lines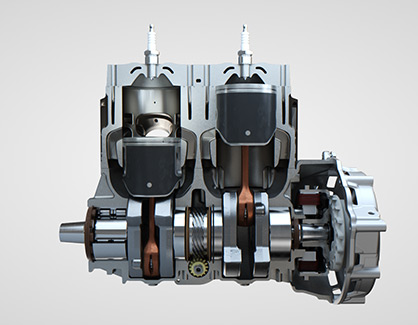 Premium, Integrated Design & Components
New exhaust system - pipe and resonator - improves flow and sound quality; EGT in full heat-shielded resonator improves calibration control
New wire harness routing for reliability and serviceability
Industry-exclusive, patent-pending fuel system temp and pressure sensor optimizes piston durability, increases control of fueling variability, improves starting in all conditions, improves diagnostic functionality for easier serviceability, and enhances engine protection modes in the case of low fuel pressure
New belt drive designed specifically for the 850 Patriot is optimized for durability and longevity
New VForce® reeds designed specifically for the 850 Patriot feature carbon fiber petals for ultimate performance, and industry-exclusive secondary seal on the inner cage for maximum durability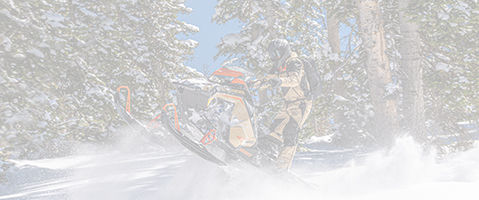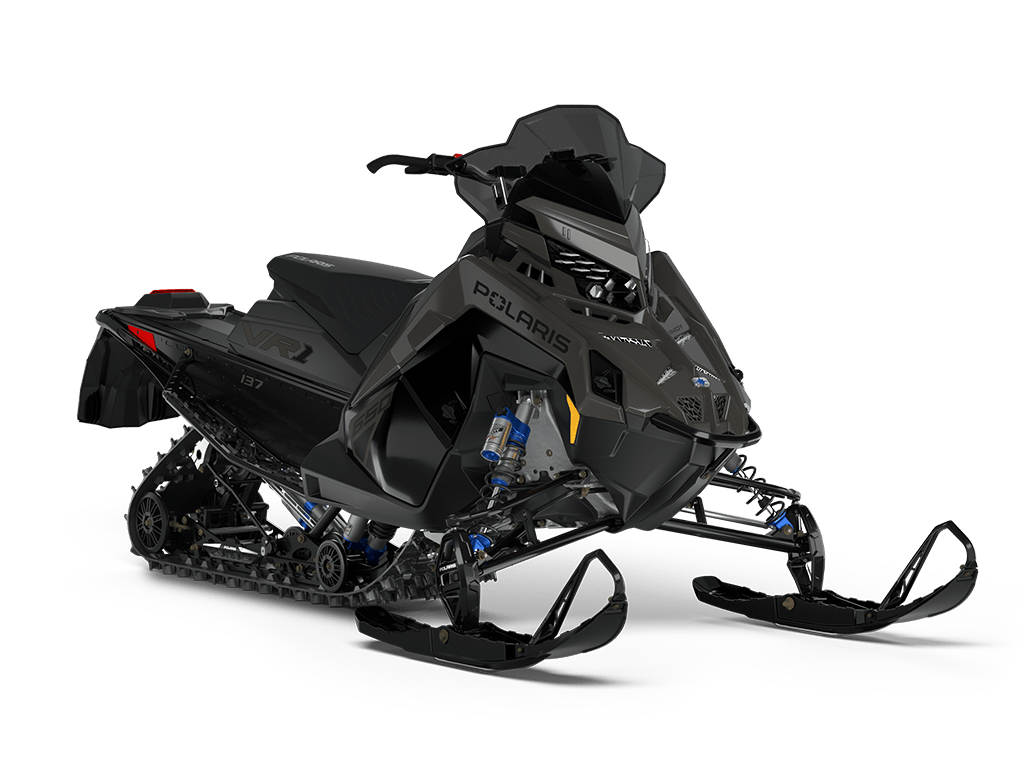 Legendary Performance. Simply Fun.