Snowmobile Apparel & Riding Gear.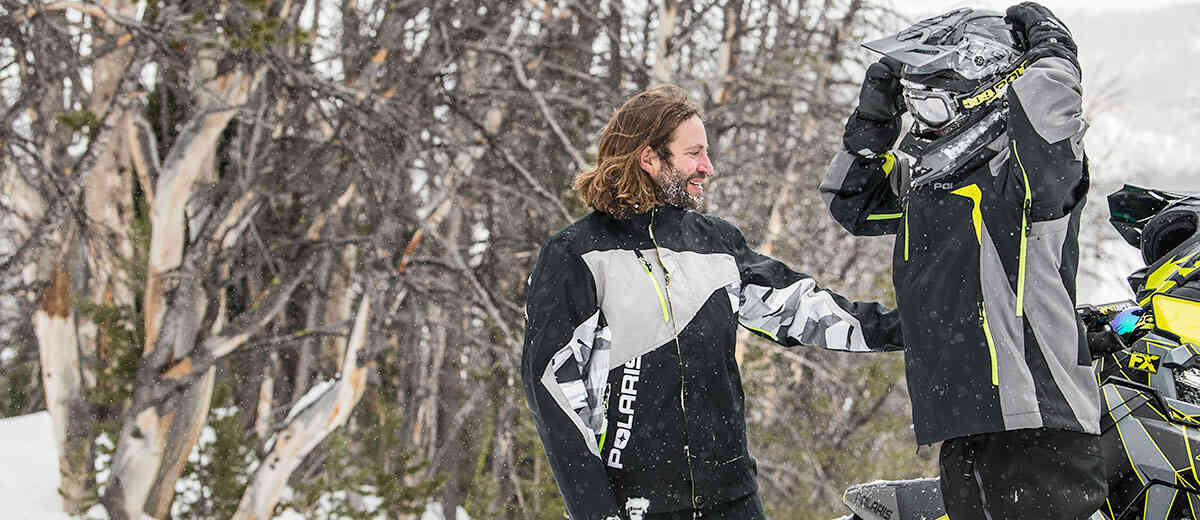 Helmets For All Riding Conditions
From modular, moto, to full-face including heated shields
SHOP HELMETS
WATCH VIDEOS
Polaris Technical Gear - GORE-Tex
Polaris Technical Gear - DWR
Polaris Technical Gear - 3M
Polaris Technical Gear - Grow With Me
From innovative technology to purpose built parts, accessories and maintenance essentials to durable riding gear, our engineers design the products with industry-exclusive technologies right alongside your Polaris® Snowmobile, guaranteeing quick installation and a perfect fit every time. As riders themselves, they personally test our accessories in the mountains and out on the trails, riding miles and miles through punishing conditions to guarantee that your machine and all of our Polaris Engineered Accessories™ provide terrain dominating performance. Over the past year, we've enhanced our existing product and created brand new accessories in every category all with the goal of helping you to get the most out of your sled. Shop our lineup of Protection, Windshields, Storage, Wraps, Shocks and much more.