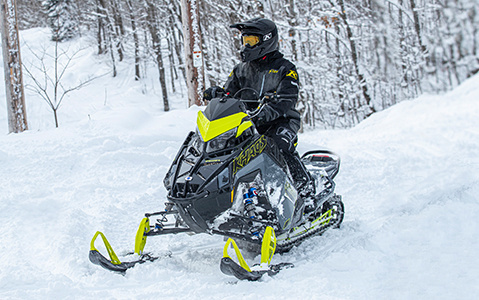 The Matryx Slash features a lightweight, tapered tunnel delivering unrivaled traction and lift in all conditions.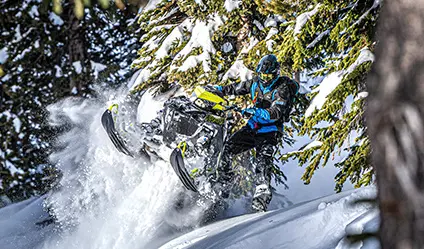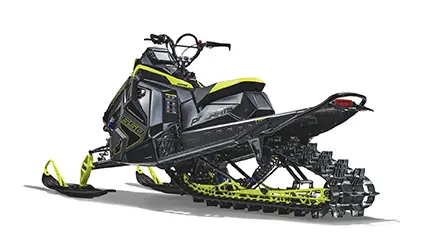 The all-new Matryx Slash short, tapered tunnel enables the sled to dig deeper in the snow without getting stuck, maintaining forward momentum and traction in the steepest, deepest conditions.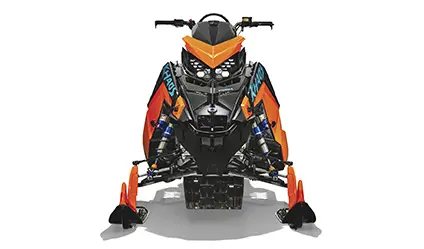 The RMK React Suspension provides riders with the most precise and effortless ride in the deep snow. Effortlessly initiate sidehills and experience less fatigue with the most predictable ride. It includes a 36"-38" stance, a sway bar designed for predictable handling, and forged a-arms and spindles optimized for strength and durability.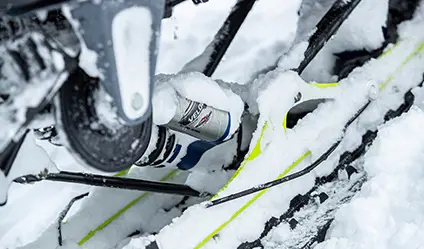 RMK KHAOS Rear Suspension
The new rear suspension geometry provides transfer and traction for light handling and control and the best response in all riding zones.
The slashed and tapered tunnel features drastically improved snow clearance, minimizing drag and maximizing control on the most insane slopes. A new centralized, lightweight cooling system, bonded carbonfibre and aluminum-forged components significantly cut the real-world weight of the sled, maintaining the highest level of flickability and delivering class-leading power to weight ratio.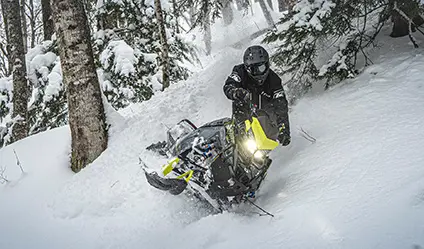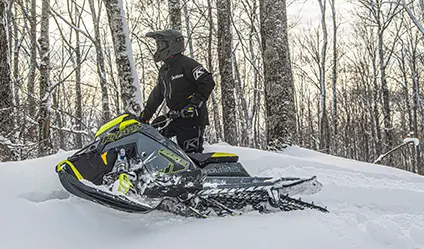 The Matryx Slash features a short, tapered tunnel that has significantly reduced drag through the snow. Through drag reduction, the control of the sled is greatly enhanced by keeping the sled out of the snow.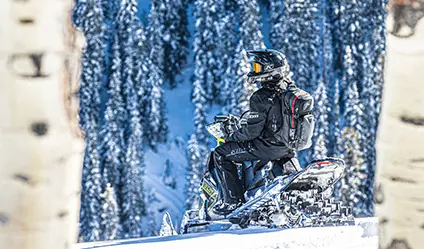 Centralized Cooling System
The lightweight cooling system reduces ice and snow build up, working with the short, tapered tunnel. Not only is the dry weight reduced, the real world weight of the sled through the snow is reduced.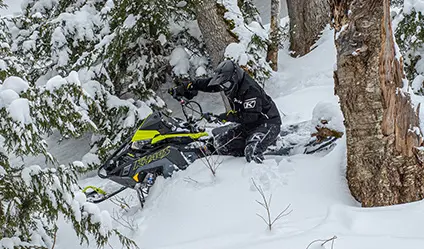 A lighter snowmobile is easier to control, and reduces fatigue throughout the day of riding. The Matryx Slash is 22% lighter through the snow, delivering ultimate control and reduced fatigue.
Choose the 850 Patriot or All-New Patriot Boost engine to dominate the backcountry and the steep and deep.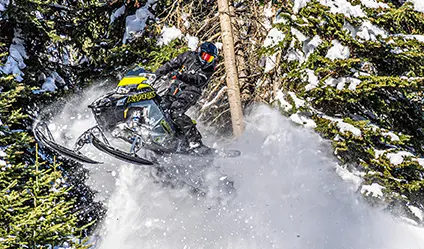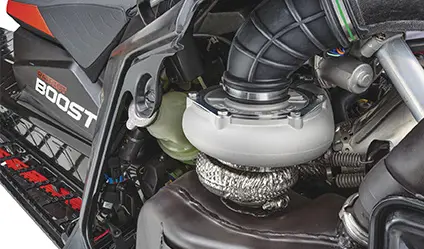 The industry-leading Patriot Boost engine, with proven durability, seamless control, and more power everywhere.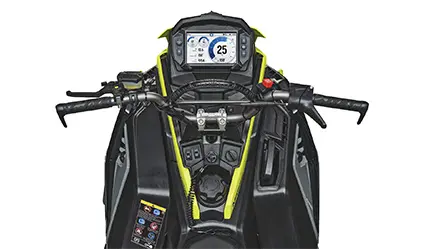 Plan, track, and share your ride with the industry-leading 7S Display with Ride Command Technology. The 7-inch glove touch display is purpose built for snowmobiles, with on board diagnostics, trail maps, points of interest, and vehicle to vehicle Group Ride technology to see your ride group with or without cell coverage. WiFi connectivity allows fast and easy syncing with a Ride Command account, for ride sharing, route planning, downloading satellite views and more.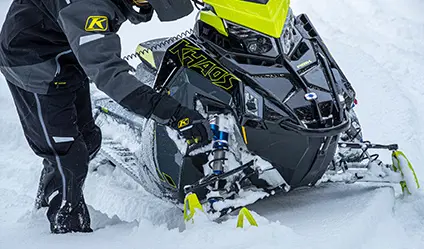 Walker Evans Racing Suspension
The RMK KHAOS Matryx Slash is equipped with premium Walker Evans Racing Velocity shocks for the best of the best in various mountain conditions. Complete adjustability to dial in the ride with high and low speed compression adjustment.