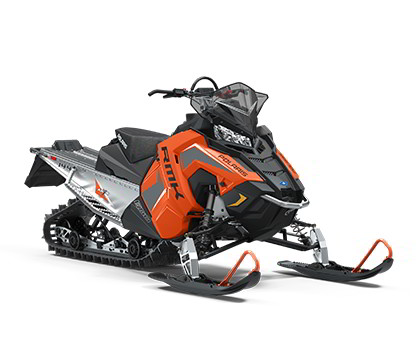 The AXYS Platform for the 144 platform is light and strong - critical for the 50/50 rider. The rider is moved into a balanced position on the sled so it rides flat through the corners. When the rider jumps off into the powder, Ride Balance enables the rider to move back and make the front end light to climb up on top of the snow or the moguls.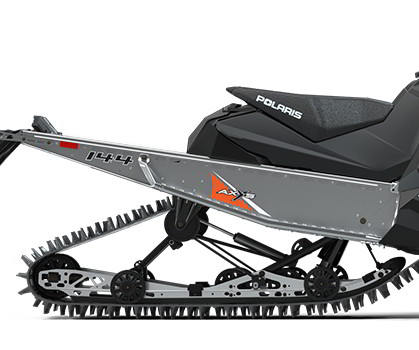 15 x 144 x 2.0" Series 4 Track
Stiff lug base for hard-pack performance plus soft and flexible tips for superior deep snow traction.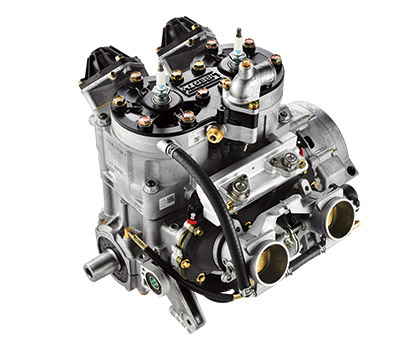 The liquid-cooled Cleanfire engine delivers outstanding throttle response and instant acceleration. It starts easily and reliably and calibrates automatically as the temperature and elevation change.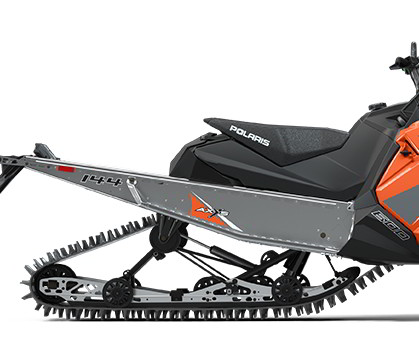 A core element of the RMK AXYS 144 platform is the IGX 144 uncouple rear suspension, which offers the ultimate blend of durability and strength. It provides RMK-inspired off-trail agility and balance with a drastically improved on-trail ride. Pitch is controlled through geometry and an optimized, lighter, tipped rail beam design gives the sled a nimble feel.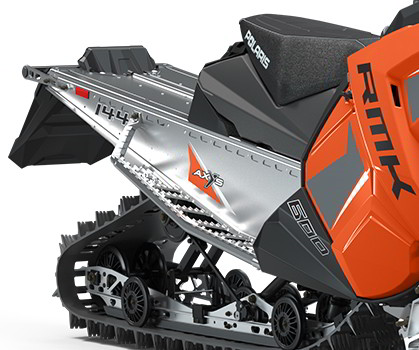 PowderTrac™ Hybrid Running Boards
The PowderTrac™ Hybrid Running Boards offer optimized design with 56% open space for maximum snow clean out while maintaining extreme strength. The front is wide and flat for foot comfort and stability while the rear has a tapered, dual-angle design for mobility and snow clearance.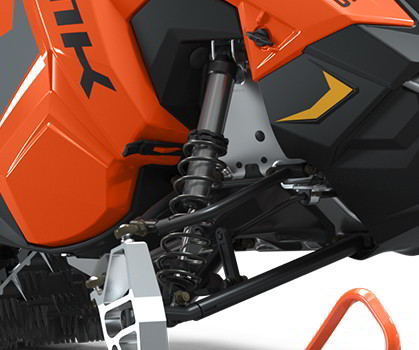 Polaris Internal Floating Piston (IFP) Shocks deliver both durability and high-performance. They are reliable under the harshest conditions and also deliver a smooth ride and handling.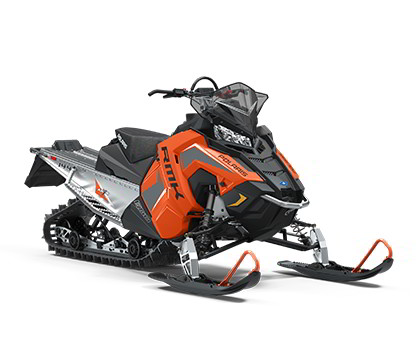 The RMK 144 is lightweight yet strong. It allows you to get up on top of deep snow faster and offers quicker acceleration.