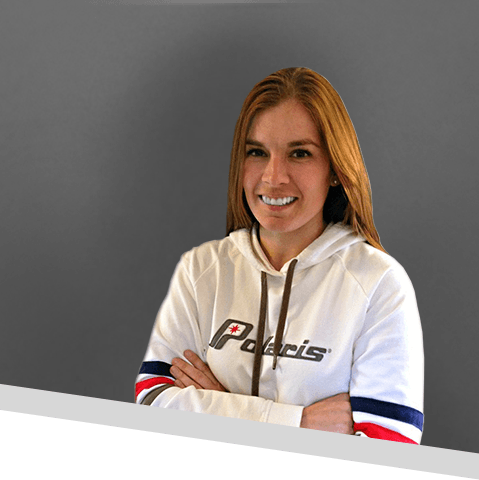 State: Minnesota
Race Sled: Switchback XCR

Jill would be happiest if there was snow around all year. She rode for most of her life, had an itch to try racing, and decided to give it a try with her trail sled. She studded it, duct taped some numbers on, threw on a tether and was hooked after just one race. Having a competitive and adventurous side, racing sleds allows her to enjoy her passion while pushing herself harder to improve her skills. She loves the connections she has made through snowmobiling with others who enjoy snowmobiling. Racing has also taught her how to be a mechanic and tweak things for her riding style and the race conditions. When not on her sled, she likes to ride and race her dirt bike, play volleyball, and do anything that lets her be outside including hiking, biking, camping, or being at the lake.
Designed for extreme performance riders that need to dominate tough terrain at high speeds. The lightweight yet strong AXYS® chassis paired with the race-ready components of the Switchback® XCR® deliver extreme performance.