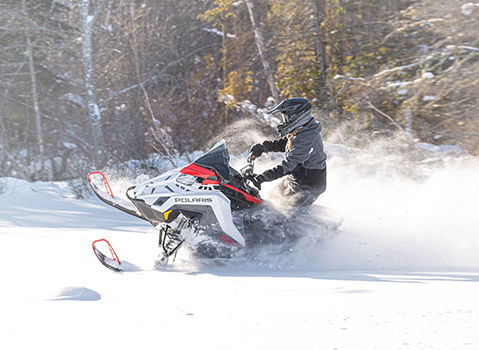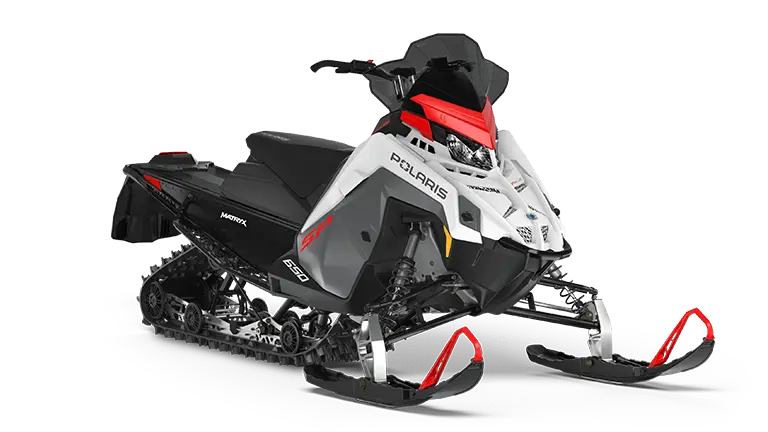 Switchback SP
Starting at
$15,199
CA MSRP
For riders who want on and off trail versatility with the smooth and powerful 650 Patriot engine.
Includes
Engine: 650 Patriot
Drive Type: Chaincase
Front Shock: Polaris IFP
Front Suspension: Matryx IFS
Front Track Shock: Polaris IFP
Rear Track Shock: Polaris IFP
Track Width/Length/Height: 15 x 146 x 1.6 Cobra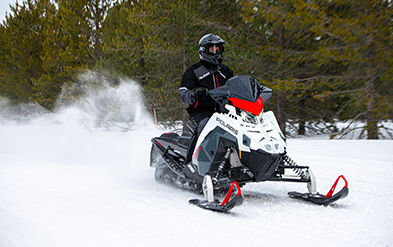 The rider-first Matryx platform delivers complete control with breakthrough rider dynamics. The rider-first, snocross-inspired cockpit has been proven on the track to reduce effort and improve rider connection.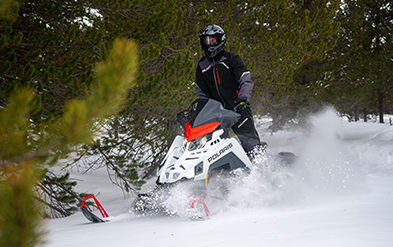 With the IGX rear suspension and a 1.6 Cobra track, the Switchback SP 146 has the floatation and versatility for off trail terrain and loose snow.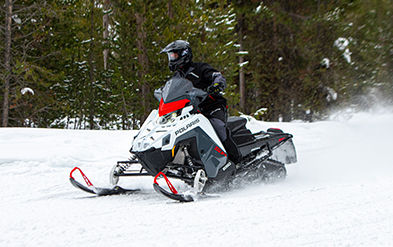 The IGX rear suspension and Polaris IFP shocks enable the Switchback SP to ride confidently on the trail in any trail conditions.
Accessories for the Trails