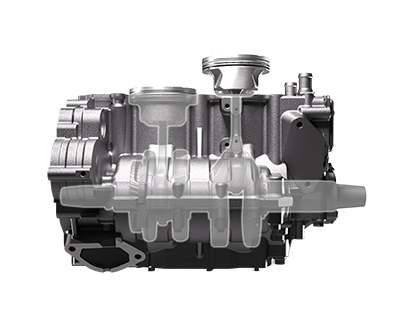 Snowmobile-specific packaging to keep everything as low and centralized in the chassis as possible. All of this was done to optimize clutch placement and lower the center of gravity, so the unmistakable Polaris handling was preserved.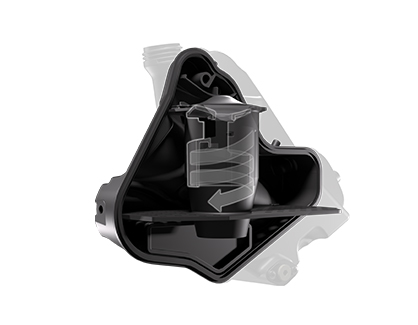 Unit oil pump with optimized pressure stage and 3-stage scavenge combined with the external oil bottle with integrated cyclone separator ensure that the engine is protected under all operating conditions.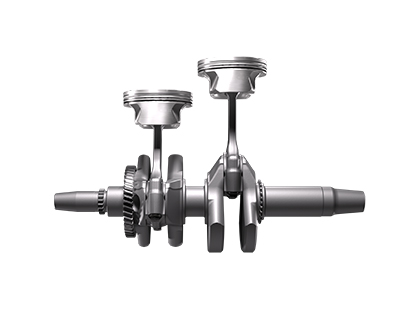 Proven ProStar Components
Shared components include the pistons, connecting rods, cylinder head, new more-robust cam drive system with stiffer guides and anodized tensioner, and starter drive. S4 continues to build on years of ProStar engine development and experience.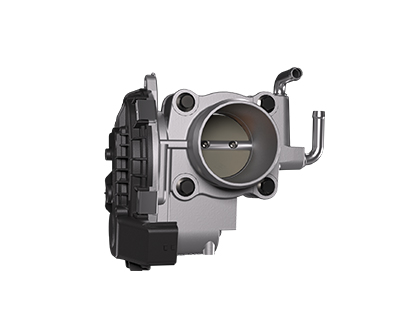 The S4-specific 46mm heated throttle allows for extremely linear control and excellent driveaway characteristics. The electronically controlled throttle also allows for Drive Modes on equipped models. The ProStar S4 engine has three drive modes dependent on your riding needs: ECO, Standard and Sport allowing the rider to tailor their experience to their skill level.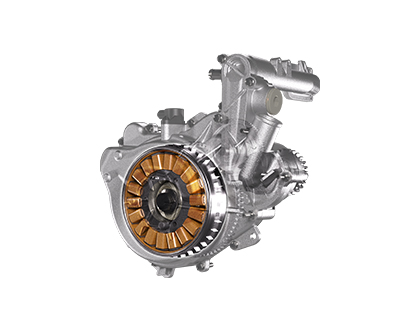 High Output Charging System
The integrated 560-watt charging system combined with a shunting voltage regulator ensures that no matter how many Polaris accessories you have installed your battery will always receive the proper charge, even at idle.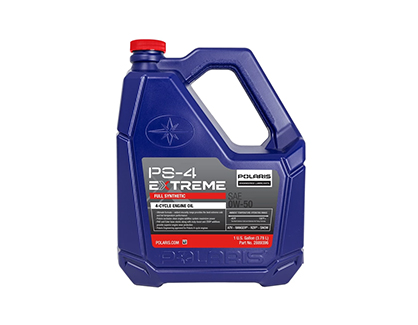 New PS-4 Extreme oil formulation and Polaris HD filter provide maximum engine protection with superior cold flow and 99%+ filter efficiency.
Patriot-Style Engine Mounting
Highly engineered mounting allows maximum stiffness in the belt-pull direction to improve belt life while remaining soft in other directions to minimize vibrations felt by the rider.