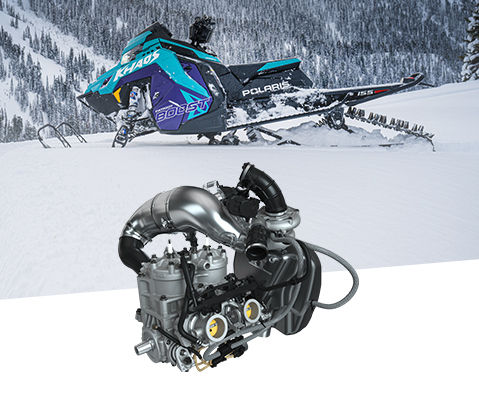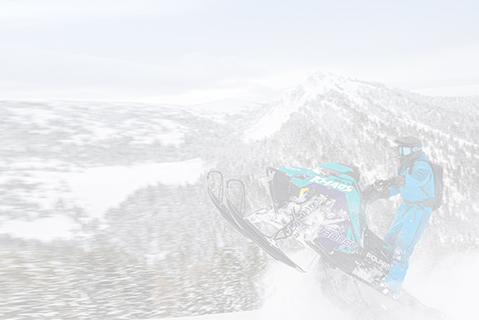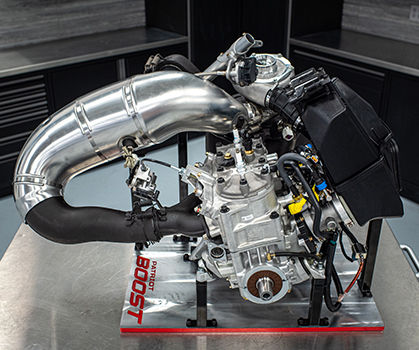 Designed from day one to handle the stress and demands of turbocharged power, the 850 Patriot is the ideal foundation for the industry-leading Patriot Boost. Experience worry-free turbo-charged power with a full factory warranty.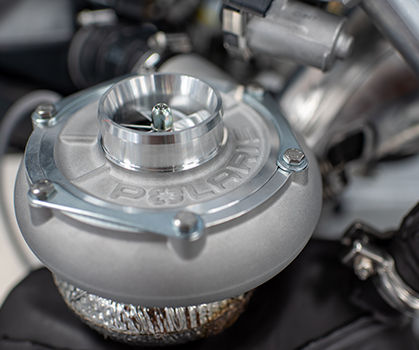 The turbocharger features a vertical design with a scalloped, reverse rotating turbine. This results in a lightweight turbo that is seamlessly integrated into the Matryx Slash platform. The direct airflow path and lightweight turbocharger result in immediate response and power.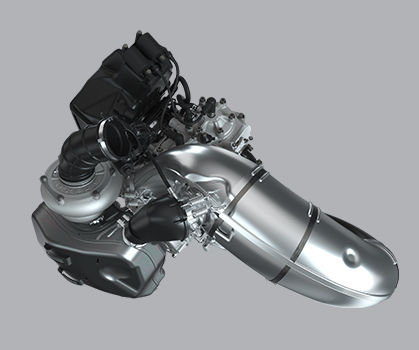 Precise Control with SmartBoost
The Patriot Boost features the Smart Boost system, enabling a level of unmatched precision and engine stability & control. This unmatched control allows the engine to produce more power without sacrificing reliability.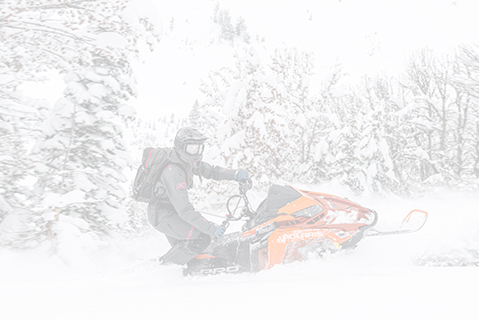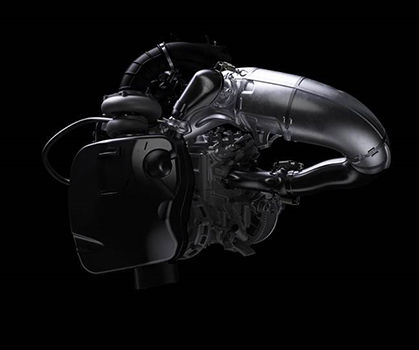 The patent pending SmartBoost system delivers stable combustion at up to 9 psi of boost. The SmartBoost system consists of the tuned-pipe mounted wastegate, vertical turbocharger, reverse rotating & scalloped turbine, and Polaris exclusive engine calibration and controls.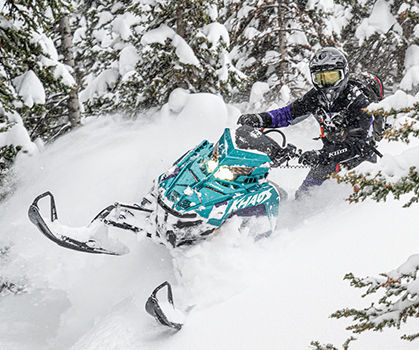 In the mountains, the conditions are always changing. No matter the weather, conditions, or terrain, the Patriot Boost runs strong every single day - and you don't have to touch a thing. Electronic boost control paired with the patent pending SmartBoost system allows the Patriot Boost to constantly adjusts and fine tunes itself, producing consistent, hassle free, dominating performance every single ride.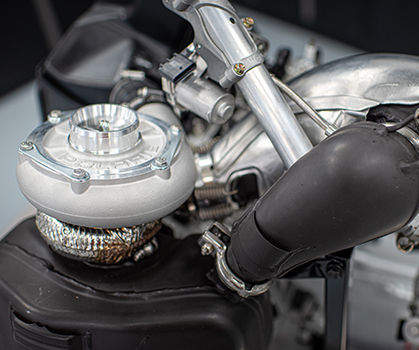 Proprietary Exhaust System & Boost Control Technology
Electronic boost control paired with the patent pending SmartBoost system produces consistent, predictable power every ride.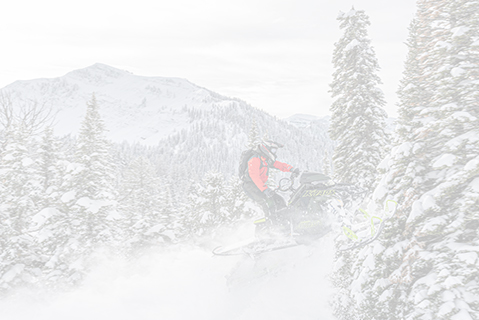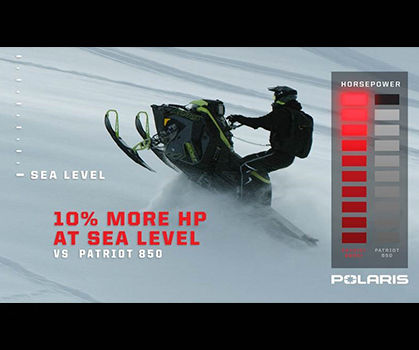 The Patriot Boost produces 10% horsepower more than the 850 Patriot at sea level. Running 91 oct. pump gas, the Patriot Boost isn't altitude compensating, it's a purpose built for more power no matter where the ride takes you.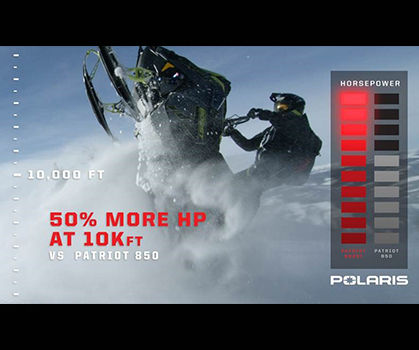 The Patriot Boost produces 50% more horsepower than the 850 Patriot at 10,000 feet of elevation.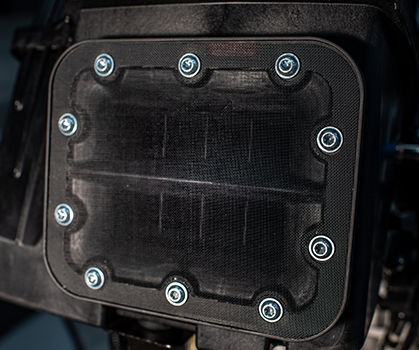 In the deep snow, response is critical. The Patriot Boost features the SmartBoost system and a unique reed valve in the boost box. The reed valve allows air to enter the engine while the turbo is building boost, delivering immediate response with turbocharged power.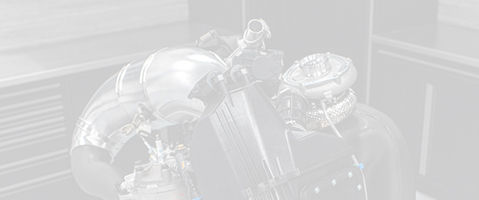 * Based on Internal Polaris Testing.