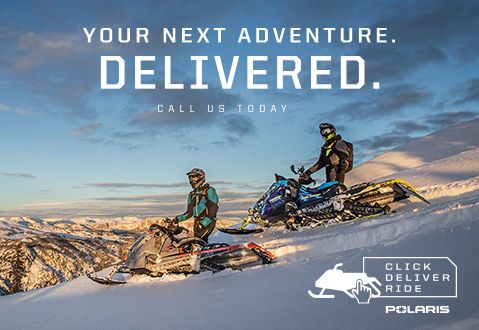 Purchase a Snowmobile Without Going to a Dealership
Now you can select your ideal snowmobile online, complete the purchase process from the comfort of home with your local dealer, and have it delivered to you. Delivery available for a limited time at participating dealers only and is subject to change.*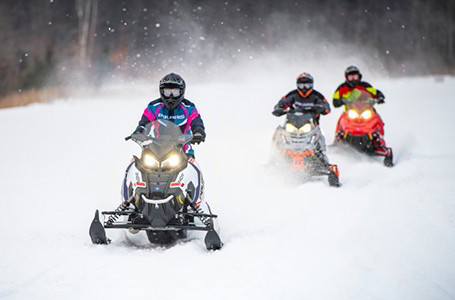 Discover the full line up of snowmobiles from Polaris. We have the tools to help you find the perfect sled and customize it to make it your own.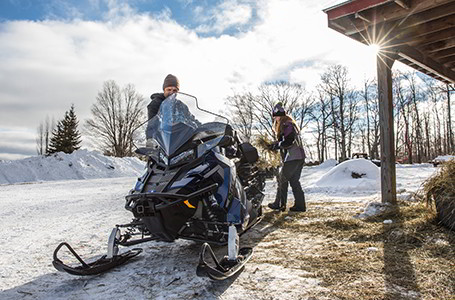 Contact Dealer, Schedule Delivery
Once you have chosen a snowmobile, find a participating dealer by searching inventory and selecting "Only show dealers that offer home delivery." on the form. A dealer will contact you to discuss the next steps for purchasing the vehicle and scheduling delivery.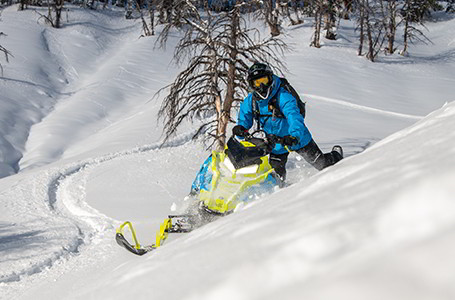 Now you're ready to get outside. Ride Command by Polaris allows you to plan and track your favorite rides and share the best with other riders.
* Home delivery option for a limited time. Offer subject to change. May not be available in all areas. Participation is based on dealer discretion and applicable laws. All transactions will take place virtually through email, phone, chat or text directly with your dealer. © 2020 Polaris Inc.