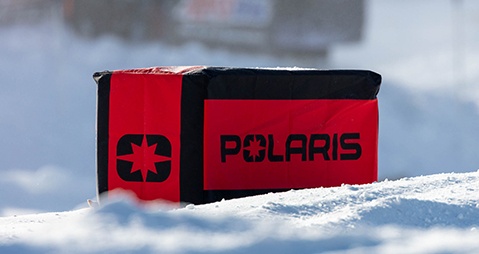 Purpose-Built Performance - Exclusively for Team Polaris Racing
The 2022 Polaris 600R is purpose built for Team Polaris to dominate the toughest snocross tracks.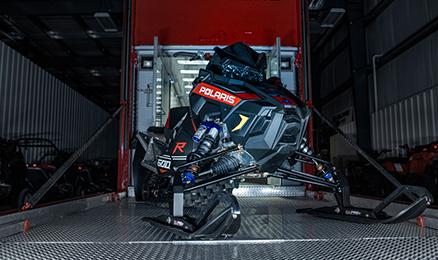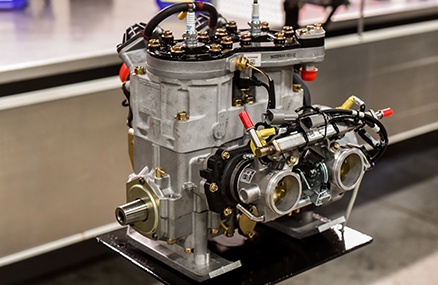 With decades of developing industry leading engines, including the Patriot engine architecture, the 600 Race engine is purpose built for racing, with proven Polaris Racing Technology. A purpose built combustion chamber and port design with an EFI system featuring 48 mm throttle bodies create more power and lightning fast response.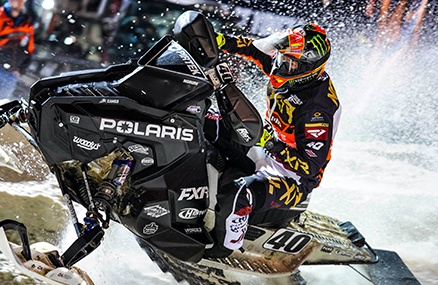 On the racetrack, every tenth of a second matters. The 600 race engine features a low-inertia design with lightweight internals, new EFI system, new combustion chamber and port designs, and more. The result is a 10 hp gain at the peak RPM, and an 18 hp gain in the midrange. From the first corner to the checkered flag, the 600R leads the pack.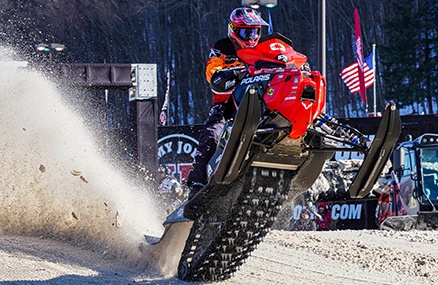 The Team Polaris engineering team in Roseau, Minnesota is always pushing technology, and the 600 race engine features key upgrades for 2022. Refinements and updates to the porting and exhaust valves paired with ECU improvements will deliver better performance and faster response on the track.
The 600R Race Sled, the inspiration for the Matryx, leads the industry in racer first design, allowing the rider to seamlessly move with the snowmobile. New and improved seat ergonomics keep the rider in the perfect position to attack the track.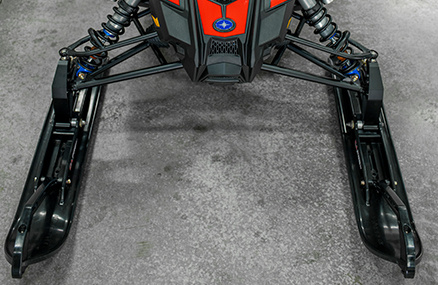 Championship Caliber Suspension
Designed to tackle the toughest tracks, the Polaris Race Front Suspension and RX2 Rear Suspension bring new levels of durability and performance. The high clearance IFS provides ground clearance and confident cornering. The RX2 rear suspension sets the standard for performance, with a strong, lightweight long travel design to dominate the track.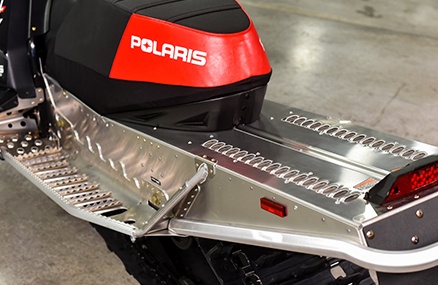 The 600R is a proven, championship winning platform. With a strong and lightweight tunnel, running boards, suspension and more, the 600R has been purpose built to stand up to the demands of racetracks across the snowbelt.
Polaris Racing Technology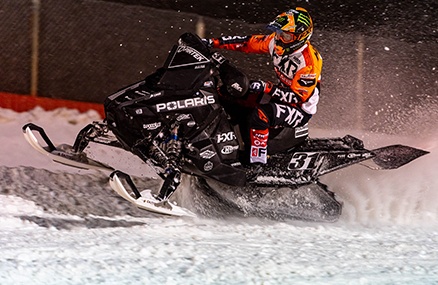 The refined Dragon holeshot system brings the exhaust pipe temperature and pressure to an optimal level, with new dynamic indicator lights on the gauge alerting the rider the system is ready. This syncs the rider and machine, putting the 600R out front in turn one.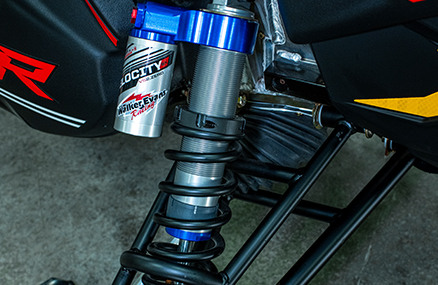 Walker Evans Racing Velocity Shocks
The ultra high performance Walker Evans Velocity shocks are bred for the race track. Through the position sensitive, tuned remote reservoir design, the Velocity shocks offer superior feel and response as well as more bottom out resistance for big hits. The 600R shocks received a significant upgrade for 2022, with an all-new piston design, springs, valving, seals, and more. The result is faster break-in and more consistent performance race after race.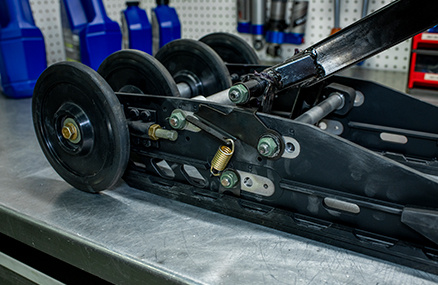 Dragon Holeshot System - Suspension
The all-new suspension holeshot system features a locked, compressed setting that holds the rear suspension in the optimal location for the launch. This launch position nets 177% more track surface on the snow, greatly improving traction off the line. When the suspension is activated again, the device disengages and the suspension operates as normal.
2022 Polaris 600R - Purpose Built Performance