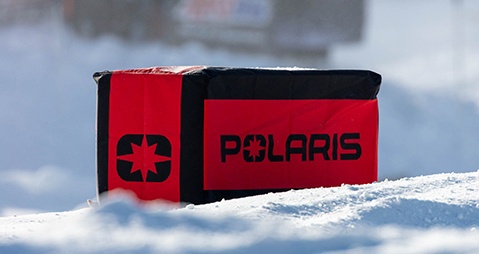 Purpose-Built Performance - Exclusively for Team Polaris Racing
The 2021 Polaris 600R features the all-new 600 race engine, the AXYS R platform, and Polaris Racing Technology.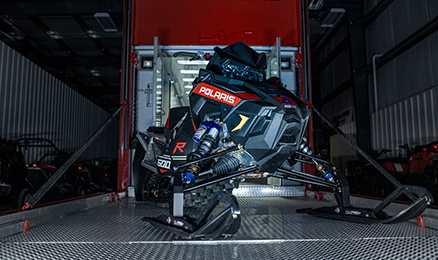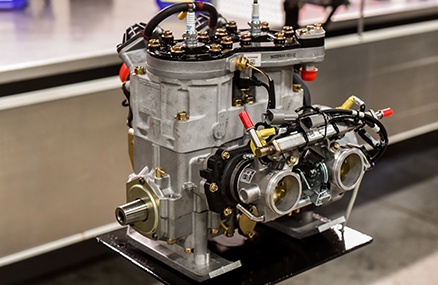 With decades of developing industry leading engines, including the Patriot engine architecture, the all-new 600 Race engine is purpose built for racing, with proven Polaris Racing Technology. An all new combustion chamber and port design with an all-new EFI system featuring 48 mm throttle bodies create more power and lightning fast response.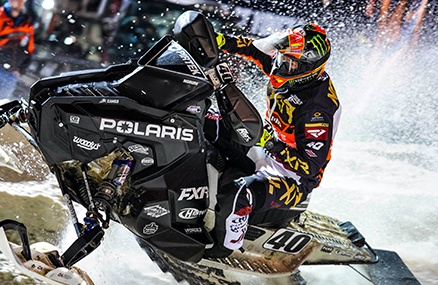 On the racetrack, every tenth of a second matters - lightning fast response is a must. The all-new 600 race engine features a low inertia design with lightweight internals, new intake and exhaust porting, and an all-new EFI system to accelerate faster. From the first corner to the checkered flag, the 600R leads the pack.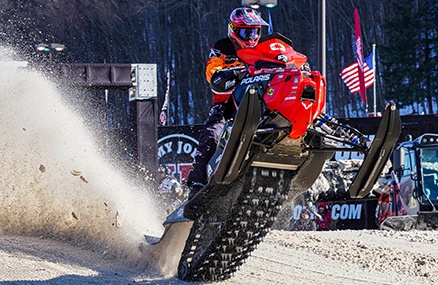 The all-new 600R is the most powerful Polaris race engine ever built. The all-new EFI system, combustion chamber, and port design combine for a 10 horsepower gain at peak RPM, and an 18 horsepower gain in the midrange. The new EFI system ensures the engine is always at the optimal calibration, from morning hot laps to the finale under the lights.
The 600R Race Sled, the inspiration for the Matryx, leads the industry in racer first design, allowing the rider to seamlessly move with the snowmobile. New and improved seat ergonomics keep the rider in the perfect position to attack the track.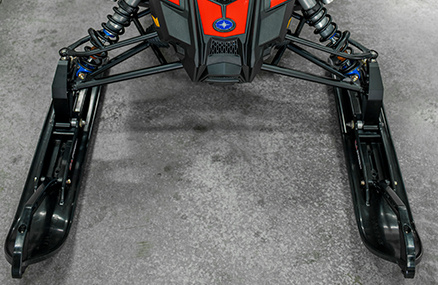 Championship Caliber Suspension
Designed to tackle the toughest tracks, the Polaris Race Front Suspension and RX2 Rear Suspension bring new levels of durability and performance. The high clearance IFS provides ground clearance and confident cornering. The RX2 rear suspension sets the standard for performance, with a strong, lightweight long travel design to dominate the track.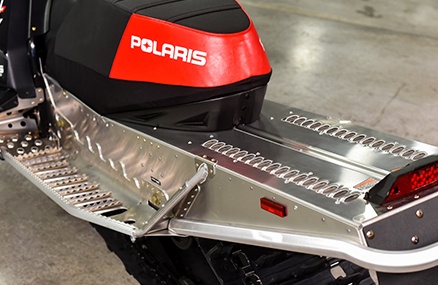 The 600R is a proven, championship winning platform. With a strong and lightweight tunnel, running boards, suspension and more, the 600R has been purpose built to stand up to the demands of racetracks across the snowbelt.
Polaris Racing Technology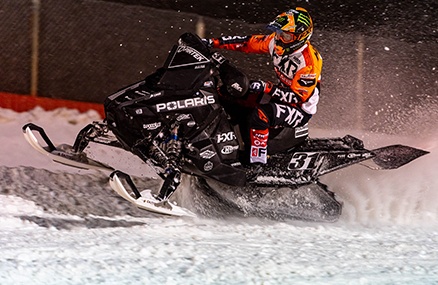 The refined Dragon holeshot system brings the exhaust pipe temperature and pressure to an optimal level, with new dynamic indicator lights on the gauge alerting the rider the system is ready. This syncs the rider and machine, putting the 600R out front in turn one.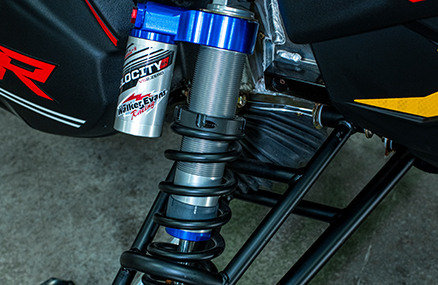 Walker Evans Racing Velocity Shocks
The ultra high performance Walker Evans Velocity shocks are bred for the race track. Through the position sensitive, tuned remote reservoir design, the Velocity shocks offer superior feel and response as well as more bottom out resistance for big hits. High and low speed compression and rebound adjustment allows the snowmobile to be dialed into any track conditions.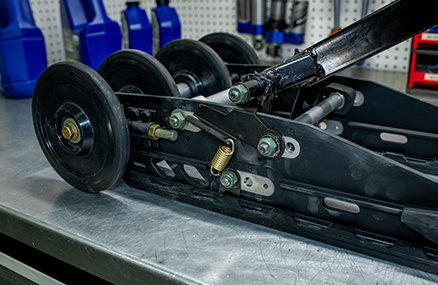 The 600R is packed with race exclusive technology, designed by the Polaris engineering team to dominate the track. The 136" SnoCross track, C&A skis, one piece heat exchanger with tunnel venting, Hayes brake system, and more set the 600R up for success.
2021 Polaris 600R - Purpose Built Performance