All-Mountain Architecture
The most agile mountain sled - ever. Designed for all riding zones for a lively and dynamic backcountry experience.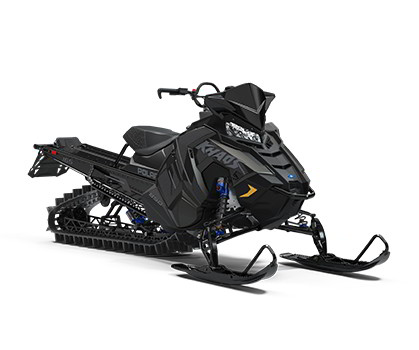 The raised AXYS platform increase clearance and reduces drag to keep you on top of the snow. It is purpose-built for mountain riding and allows for improved sidehilling, faster and easier climbing, and instantaneous lift allowing the sled to pop onto the snow faster. The aluminum over structure is lightweight and durable for all types of riding. Taller spindles increase clearance to reduce drag.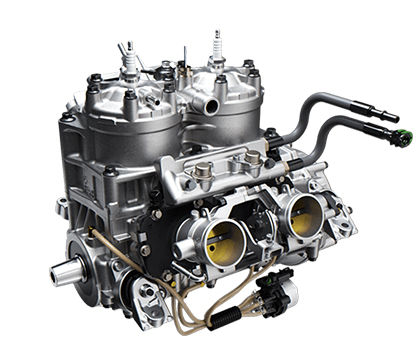 Built to integrate seamlessly with the lightweight and agile Polaris chassis, Liberty engines feature class-leading power-to-weight ratios and set a new benchmark for ultimate performance with our complete line-up of powerful options.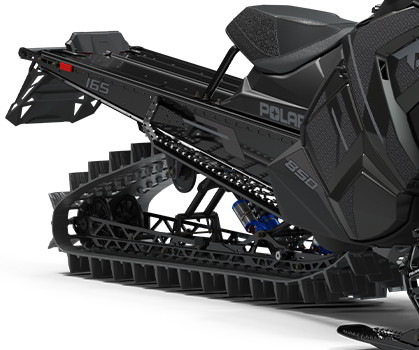 The new rear suspension geometry provides transfer and traction for light handling and control and the best response in all riding zones.
Low Elevation Clutching Option
Not all backcountry riding is performed at the high elevations of the Rocky Mountains. Polaris now offers a lower elevation calibration—factory direct—for deep snow riding in elevations less than 3000 feet. This option includes proper springs, clutch weights and helix for smooth engagement, drivability and maximum performance.
The AXYS platform features Rider Balanced positioning that delivers ultimate control for the rider for effortless riding.
AXYS RMK React Front Suspension
The AXYS RMK React Suspension provides riders with the most effortless ride in the deep snow. Experience less fatigue with the most predictable ride. It includes a 36"-38" stance, a sway bar designed for predictable handling, and forged a-arms and spindles optimized for strength and durability.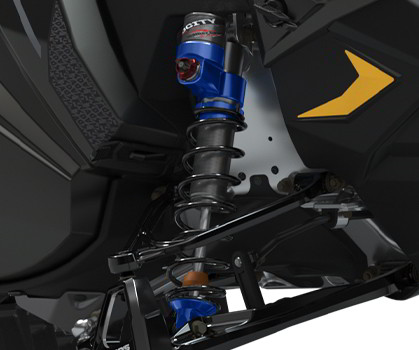 WER® Velocity Hi-Lo Shocks
The RMK KHAOS comes with premium WER® Velocity Shocks for the best of the best in various mountain conditions. These have been proven in hillclimb dominance.
The world's best mountain sled is built to be the lightest and most rigid, making it incredibly responsive to rider inputs. This allows you to change direction and maneuver confidently in all conditions.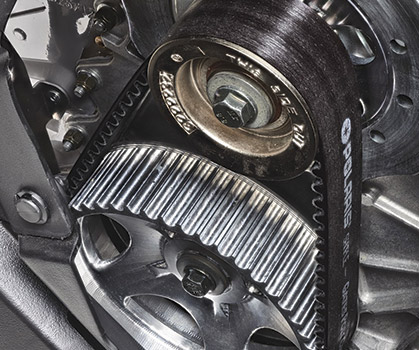 QuickDrive is the lightest drive system in the industry and produces the lowest inertia for maximum flickability. QD2 boasts a 10% gear reduction for even quicker response and track speed. The system has been optimized for both 2.75" and 3" track lug heights.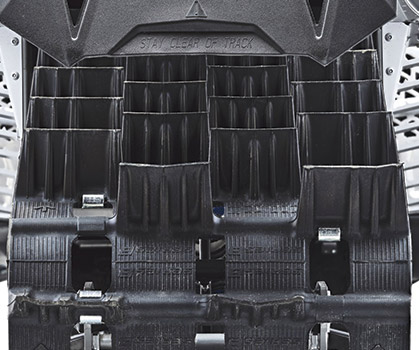 The lightweight Series 8 track features a 3.5" pitch and optimized 2.75" lug for less mass and reduced inertia resulting in quicker response, instantaneous lift and optimum flotation for the ultimate in all-mountain performance.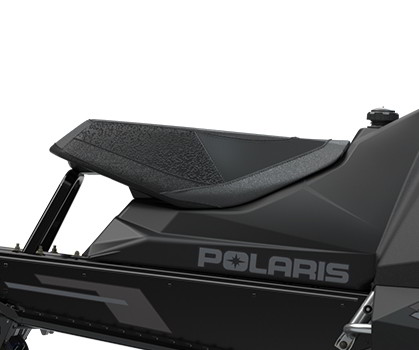 Mountain snowmobiling requires a different seat design and that is what Polaris delivers. The PRO-Lite seat is shorter to allow you to easily swing a leg over from one side of the snowmobile to the other.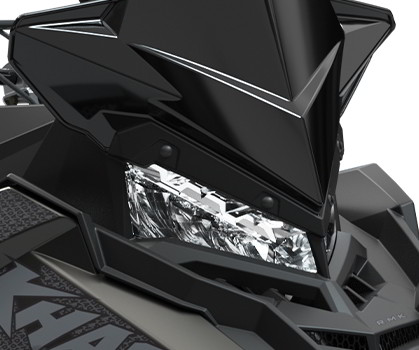 All models built on the AXYS platform feature standard LED headlights to deliver the industry's best lighting that is 80% brighter than incandescent lighting.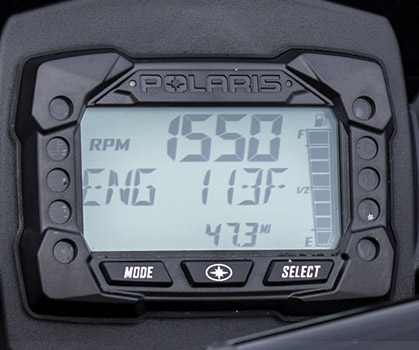 Informative and easy to read, this gauge keeps a rider aware of sled operating conditions and provides a wealth of additional data.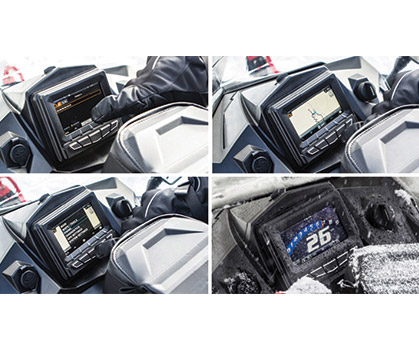 Polaris Interactive Digital Display
This exclusive and industry-leading full color display provides important information and capabilities to the rider such as: sled performance, Bluetooth, GPS mapping, Clock, and LH Control. This gauge comes as an option on some models and is also available as an accessory.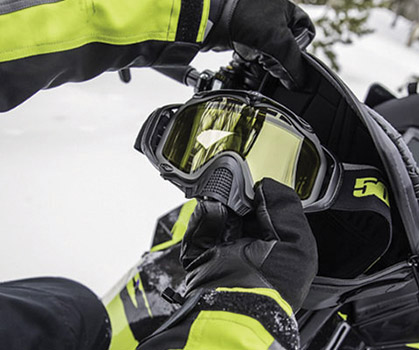 Integrated Storage Options
Optional accessory storage was designed and developed right along with the AXYS platform so it installs securely and features seamless, integrated styling that matches the sled's design lines. Engineered with the highest quality of materials.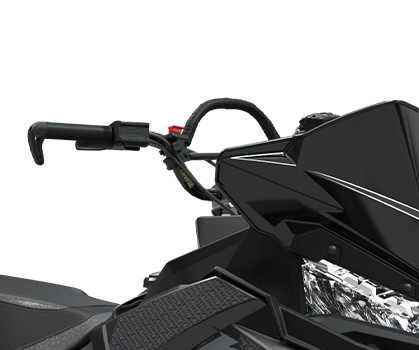 Re-designed in 2016, the mountain hoop is more ergonomic and has been moved down 2.5" to prevent hitting the rider in the chest when in steeper terrain. Now a one-piece, stylized design, the mountain hoop is made of durable polyurethane material.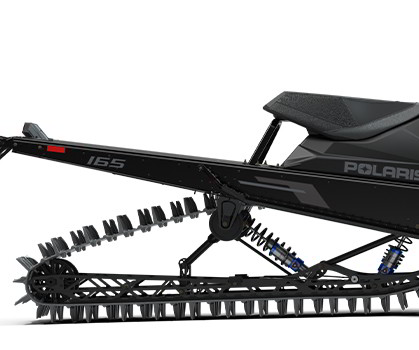 The profile design has been optimized for lighter weight while maintaining durability.