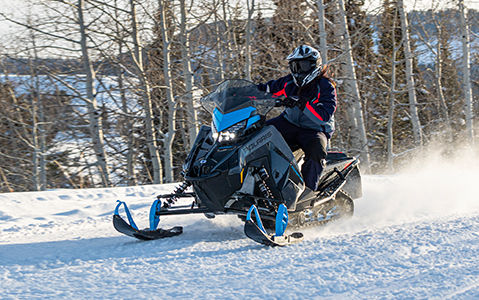 Factory Built for Adventure
The INDY Adventure is equipped for those long days racking up the miles. The Sentry bumper, rear storage bag, and Insight mirrors come standard, with the 7S Display with Ride Command technology featuring vehicle to vehicle tracking, on board trail maps, and more.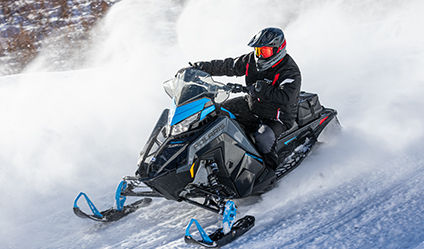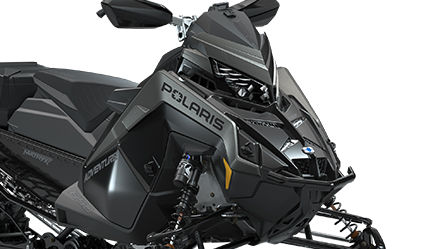 Offering protection and style, the Sentry bumper integrates seamlessly with the INDY Adventure.
With room for gear wherever the adventure leads, the Tall Adventure Tunnel Bag features Lock and Ride Flex mounting for easy, quick, and secure mounting.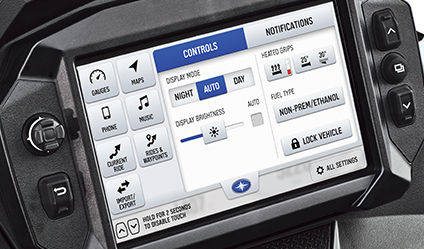 Plan, track, and share your ride with the industry-leading 7S Display with Ride Command Technology. The 7-inch glove touch display is purpose built for snowmobiles, with on board diagnostics, trail maps, points of interest, and vehicle to vehicle Group Ride technology to see your ride group with or without cell coverage. WiFi connectivity (if equipped) allows fast and easy syncing with a Ride Command account, for ride sharing, route planning, downloading satellite views and more.
The Patriot engine delivers performance for any riding style. The industry leading 650 and 850 Patriot engines deliver class-leading power to weight.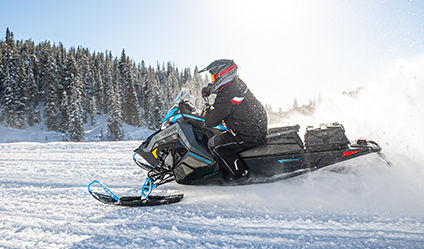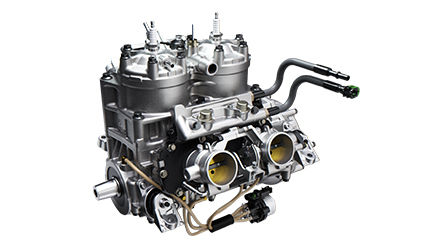 The proven Patriot Engine architecture delivers outstanding durability, refined run quality, and an instant throttle response.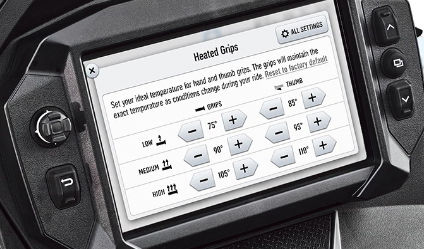 Industry Exclusive SmartWarmers
Build heat quickly and maintain your customized temperature regardless of the temperature outside. Enhance your ride further by setting thumb vs. hand heat range for an even more customized level of comfort.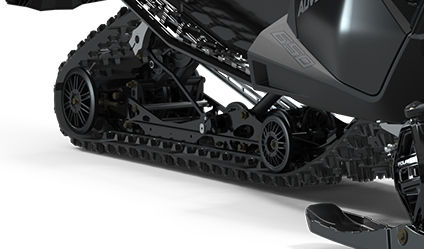 Track customization to suit riding style and terrain. Options include the Ice Ripper XT, Cobra and Storm 150.
All-Day Comfort and Control
The snocross-inspired cockpit has been proven on the track to reduce effort and improve rider connection to the sled. Easy adjust FOX QS3 shocks, race-inspired IFS and proven Pro-CC rear suspension combine to create unmatched trail handling and comfort over rough terrain.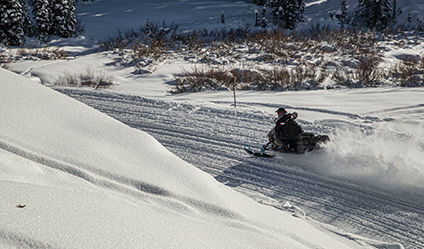 Snocross-Inspired Cockpit
Narrower Cockpit
4.8" narrower console and 3" narrower at the knees, creates a more mobile rider experience allowing full freedom of movement for effortless control.
Maximized Wind Protection & Minimal Drag
Computational Fluid Dynamics (CFD) design tools ensure maximum wind protection and minimal drag for a warmer, more comfortable ride.
Sculpted Side Panels
Opens a new dimension of rider mobility allowing the rider to move around the sled rather being confined by it.
Wind Protection
Improved leg and lower body comfort and protection. Enhanced windshield design for hand protection and less wind buffeting. Updated geometry for improved aerodynamics.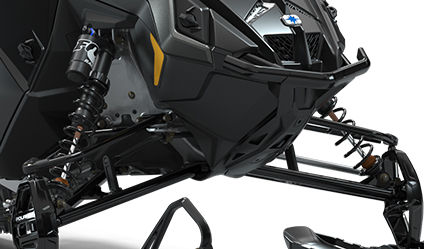 High-performance, adjustable, and rebuildable FOX® QS3 Clicker shocks offer easy pre-ride adjustability and deliver outstanding performance on- and off-trail. The remote reservoir promotes heat dissipation and ensures consistently outstanding performance in all riding conditions.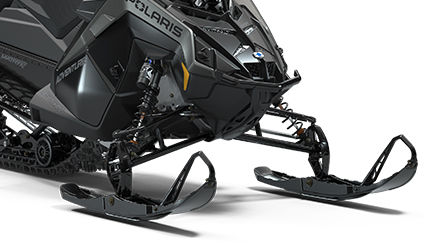 Industry-Leading Race IFS and Pro-CC Suspension
The Polaris Race IFS delivers the perfect balance of effort, precision & zero-bump- steer-stability to deliver ultimate handling and control. The Pro-CC Rear Suspension is the next generation rear suspension from Polaris and provides the industry's best acceleration, handling, and consistently smooth ride. The rear skid's coupled design controls pitch through geometry without reducing the fun factor. The front torque arm is calibrated for trail compliance without bottoming.